STORYTELLING IN ABSTRACT UNIVERSES. THE EXPLORATION OF THE DYSTOPIC & DISCONNECTED.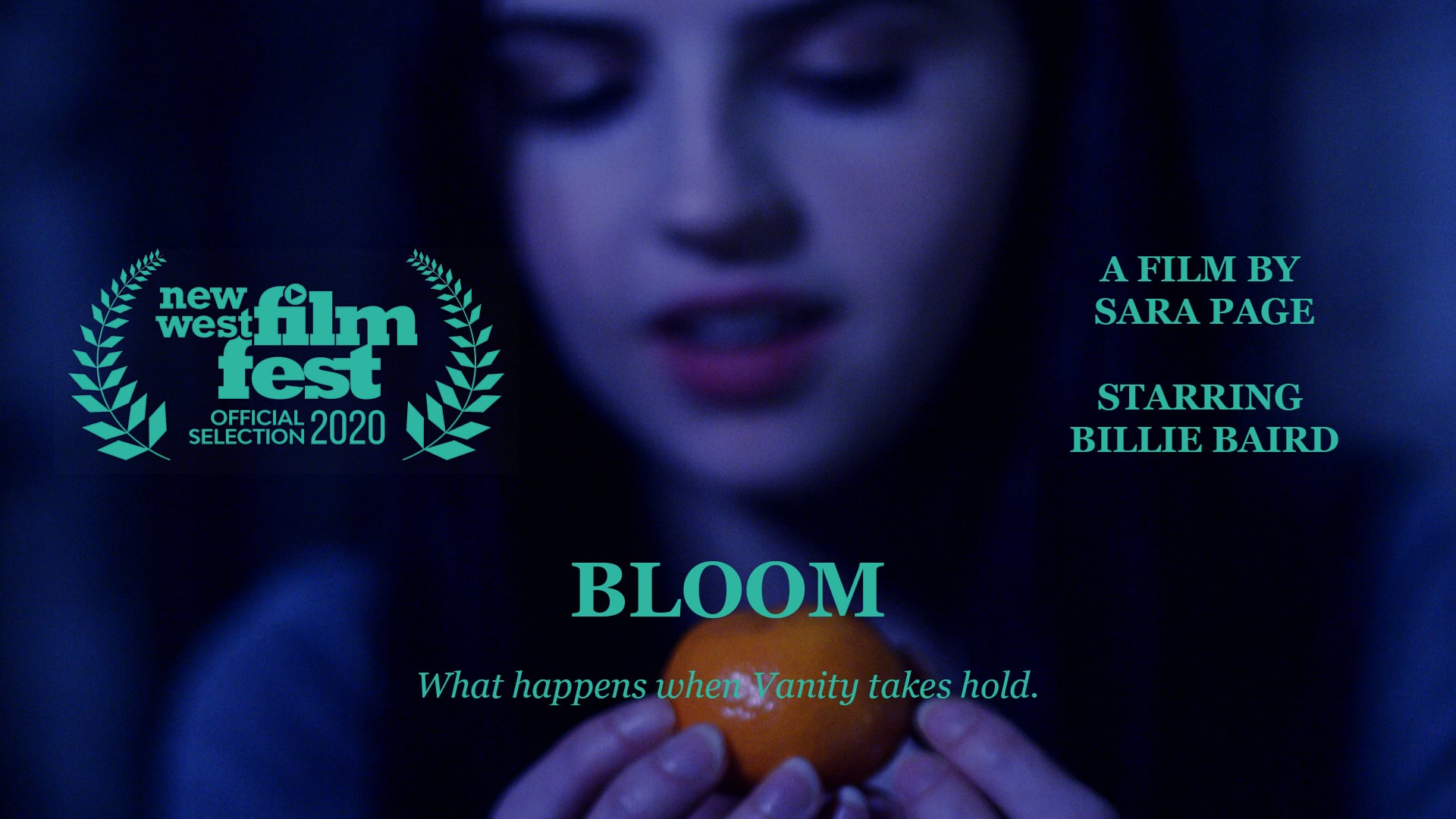 Sara Page is a filmmaker and musician based in Vancouver, Canada. She has an absurd sense of humour, a fascination with art history and villains, and is terrified of dark closets. Sara is passionate to tell stories set in Canadian landscapes that subvert stereotypes, deal with moral grey areas of society, and portray socially isolated characters. She highly enjoys working solo or collaborating with others in the production office or on set.
Sara has a Bachelor of Media Arts from Emily Carr University of Art and Design (2020), and a Bachelor of Music from the University of Victoria (2013), with double majors in music composition and flute performance. Sara additionally studied music composition at the Conservatoire de Musique à Montréal, in Québec (2014). Since a young age she has been studying and practicing scriptwriting, creative writing and visual arts.
Since 2008 Sara has worked in the floral industry as a designer. Creating florals for film sets and weddings, and composing music for film inspired Sara to pursue a career as a filmmaker, and combine her many talents.
Sara has plans for many stories to come, each incorporating her dark sense of humour, disturbing moral dilemmas, and fantastical themes.